Every day, we continue to get information about members offering and asking for help. Please feel free to connect with each other, and let us know if you have assistance to offer or if you need assistance.

Email us at

communications@sachamber.org
Business Services
DOCUmation - Offering various business services
---
- Computer / Tablet Rentals along with other IT infrastructure to assist in working remotely. We can put these devices on a rental so you do not have to do cash purchases.
- Our Print Shop has been helping a lot of schools print packets for students and teachers as well as some businesses.
- We have also been getting request for our solutions team to help implement Cloud Solutions to help people work remotely and still be able to operate.
CONTACT: Richard Boyer, Senior Consultant, DOCUmation
210-341-4431 | www.mation.com
---
Ooma Office - Free phone and service for remote working for Chamber members
---
Ooma allows for day-to-day business to be ran as if they were in office without any hiccups. Also allows those restaurants that are now carry out/curbside only, to be able to handle all those higher than normal incoming calls without missing any revenue opportunities on orders. Contact 877-353-5168 to get started.
---
Refresh Marketing - One free landing page for business websites
---
Refresh Marketing has pledged to help small businesses reach customers online by designing a one-page website for all clients free of charge. Refresh Marketing will: 1. Write unique, keyword-rich content describing your business and how your products or services stand out from the competition 2. Design a beautiful online page that displays your business in a very professional and credible manner 3. Optimize the website to Google guidelines 4. Build it, host the content, domain and email 5. Keep it secure on the Amazon Cloud https://refreshmarketing.co/formone-page-website
---
Google Cloud - Hangout features free for educators
---
Earlier this month, Google Cloud announced many previously-paid features of Hangouts Meet will now be free for all G-suite and G-suite for Education customers through July. Features include hosting up to 250 people in a call together, ability to record meetings, and live streaming content for up to 100,000 people within the domain.
---
Baker Tilly - Coronavirus Resource Center
---
Baker Tilly has developed a Coronavirus Resource Center to help clients and contacts understand the business implications of COVID-19. The resource center includes such information as how to access the SBA loans, a 13-week cash flow model and information specific to many industries, including not-for-profits.
https://www.bakertilly.com/specialties/coronavirus-preparedness-resource-center
---
Jungle Disk - Free work from home tools for data and cybersecurity
---
Jungle Disk Complete Cybersecurity Suite is FREE to Chamber members until San Antonio and Bexar County authorize all businesses to return to normal working conditions or December 31, 2020 (if restrictions on normal working conditions extend into 2021 we will review the program and establish a new date providing a minimum of 45-days notice on any changes). The Jungle Disk Complete Cybersecurity Suite contains:
Cloud Storage
Cloud Backup
Email Archiving
Password Manager
Security Awareness Training
Support via phone, chat, or email tickets by 100% San Antonio based employees
Contact:
Bret Piatt, CEO, Jungle Disk - bret@jungledisk.com / sales@jungledisk.com
(888) 601-0401 / https://www.jungledisk.com
---
Office Depot - Open for all needs
---
All stores are open for all needs. Delivery is still available, even for residential delivery.
---
The Trade Group - Refocused manufacturing for COVID-19
---
The Trade Group have retooled from their core competency of exhibit manufacturing and focused efforts on their equally strong capabilities of interior finish out, specifically directed to social distancing and safety, such as plexi glass safety shields, face shields, and sanitizer dispensers, to name a few
---
Jelly Nonprofit Consulting - Discounted hourly rate
---
From now until July 31, 2020, Jelly Nonprofit Consulting is offering a 33% discount on the hourly rate. This discount is available to nonprofits seeking funds through grant and loan applications to offset losses experienced during the COVID-19 pandemic. For a free consultation, please call (325) 326-6101 or email angelina@jellynpc.com. Visit our website to learn more about our services www.jellynpc.com.
---
---
Fitness
Koa Kempo Karate Martial Arts - Offering free classes via live stream
---
Call (210) 589-9527 or email 3rkenpo@gmail.com for more details
---
Smart Barre - Offering free streaming classes
---
On-line classes Live streamed daily with Zoom:
HOW TO SIGN UP:
If you are taking class from your smart phone download the Zoom app. If you are on a computer visit www.zoom.us and sign up for a free account.
You can book through www.smartbarresa.com under any location.
Book your class AT LEAST 45 minutes before class.
A link to the class at least 20 minutes before class starts via email. You must have this link to join.
Please make sure you have an active email account on your Smart Barre profile and check all junk files as well to ensure you get the link.
Free Live Classes:
We will continue to spread the power of movement free of charge to our community at least once a week for a period of time. Classes will be steamed live on @smartbarresa on Instagram every Sunday at 3:00pm. Be sure to follow our social media @smartbarresa and invite all of your friends!
---
Orange Theory - Home Coaching
---
Orange Theory is offering fitness coaching via Zoom. Zoom ID#: 548-197-939 Password: SANANTONIO
---
---
Resturaunts
La Gloria at the Pearl - Offering healthcare workers dedicated time to shop
---
La Gloria at the Pearl has opened a grocery market at its location and is offering all healthcare workers and first responders a dedicated time to shop from 6-9 p.m. each day. Just present a valid medical ID.
---
Esquire Tavern's full menu is currently available for delivery and curbside pick-up
---
The Esquire Tavern's full menu is currently available for delivery and curbside pick-up. If you are within a four mile radius of The Esquire Tavern, call the restaurant at 210-222-2521 to place your order for delivery. If you are outside the four mile radius, they are offering curbside pickup on the southwest corner or St. Mary's and Commerce, in front of the Drury Hotel. Esquire is also bottling its crowd-favorite homemade ginger beer, which will be available to order via delivery apps and phone orders. Orders can also be placed through Postmates, UberEats, DoorDash, GrubHub, and Favor.
The Esquire Tavern menu: https://www.esquiretavern-sa.com/menu/
Beer menu: https://giantnoise.box.com/s/hxbx0ywz62evvo7lconc5m2fd59j0wxl
---
Ida Claire restaurant is offering "buy a $100 gift card, receive a $100 gift card on us," grocery needs, cooked family-style dinners, and ready-to-cook dinners
---
Our local Ida Claire restaurant is offering "buy a $100 gift card, receive a $100 gift card on us!" We are also offering amazing Quarantine Kits to help satisfy your grocery needs from basic essentials like milk, eggs and toilet paper, to cooked family-style dinners and ready-to-cook dinners with fun recipes. Don't forget about our ½ price wine, beer and drink kits! Just because you are home doesn't mean you can't have happy hour- we're just doing it with social distance. Please follow us on social media to see our quarantine kit of the day and check out the gift card page! Thank you for your support during this trying time.
Ida Claire Gift Card Page: https://ida-claire.cardfoundry.com/giftcards.php
Ida Claire San Antonio Facebook: https://www.facebook.com/idaclairesanantonio/
Ida Claire San Antonio Instagram: https://www.instagram.com/idaclairesa/
---
IHeartRadio – Local Restaurant Resource Website "Grubtogo"
---
Find out what restaurants are still offering curbside and delivery with this helpful guide. https://woai.iheart.com/featured/grub-to-go/
---
---
Financial Relief
AT&T - Offering added relief for customers
---
AT&T will not disconnect services for lack of payment, has suspended late fees, and will continue to keep public hot spots working during the crisis.
---
Security Service FCU - Offering extensions on auto, business, and personal loans
---
Additionally, mortgage and credit card relief is available. For more details, visit www.ssfcu.org - COVID-19 Member Relief Programs tab.
---
Army recruiters are looking for candidates for Minutemen Scholarships for the Academic Year 2020 - 2021
---
Reach out to the ROTC representatives at Texas State University, St. Mary's University San Antonio and University of Texas at San Antonio if you have a candidate you would like considered. Texas State University Jeff Coulter, Operations Officer Cell: 512-591-1112 Email: jrc311@txstate.edu St. Mary's University San Antonio Chez Varela, Enrollment Officer Cell: 210-638-1784 Email: cvarely@stmarytx.edu
University of Texas San Antonio Buck Kellogg, Scholarship and Enrollment Officer Cell: 210-800-7010 Email: darin.kellogg@utsa.edu
---
---
Hotels
Homewood Suites by Hilton - Discounted rooms for remote working and social distancing
---
Homewood Suites by Hilton is offering a discounted rate on one bedroom suites for $75 a day between the hours of 8 a.m. and 5 p.m. Call 210-222-1515 to reserve your room.
---
Springhill Suites at the Rim - Offering deep discounts for people looking for a place to say
---
Call 210-478-1030 or email Sarah.Pegues@marriott.com
---
The Holiday Inn Riverwalk San Antonio is open and accepting guests
---
The Holiday Inn Riverwalk San Antonio ( 217 N St. Marys, 78205) is open and is accepting guests. Please put us on your list of open hotels should anyone call asking for open hotels. We also have 10,000 sq. feet of Meeting space. Please call should you have any questions. Mara Bernal 210-272-1516. Thank you
---
Wyndham Garden San Antonio Riverwalk - Open for business & special rates available
---
Wyndham Garden Riverwalk is still open and accepting reservations and are offering complimentary parking and continental breakfast until further notice and always offer complimentary Wi-Fi. Please contact Brenda Trevino btrevino@wyndhamsahotel.com or Cassandra Weis cassandra@wyndhamsahotel.com or the hotel directly at 210-515-4555.
---
DoubleTree by Hilton San Antonio Northwest - Discounted Rates Available
---
DoubleTree San Antonio Northwest is located near the Shops at La Cantera and the University of Texas San Antonio.
Please contact us at 210-690-0300 or email Jessica.sepulveda@hilton.com elsie.martinez@hilton.com
6809 North Loop 1604 West
San Antonio, TX 78249
---
Towneplace Suites by Marriott San Antonio Westover Hills - Community Caregiver Rate
---
Towneplace Suites is offering a Community Caregiver rate of $64 with the corporate code of "QWO". Reservations can be made online at www.marriott.com/satto , or by calling the hotel directly at (210) 520-0441 and mentioning the Community Caregiver program.
---
Fairfield Inn & Suites Westover Hills - Special offers
---
Fairfield Inn & Suites at Westover Hills is offering a few special offers for patrons during COVID-19. Visit http://www.marriott.com/satcw to see what can meet your lodging needs.
---
---
Positive Messages
KLRN Community Update | Richard Perez
---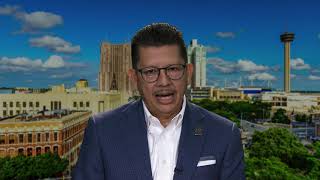 ---
UT Health San Antonio Impact website
---
UT Health San Antonio's new website brings positive messages, uplifting stories, and feelgood messages from staff, faculty, students, and residents during the day-to-day battle with COVID-19. www.impactcovid.org
---
Sister Kathleen Coughlin's Blessing Before Chamber Board of Directors Meeting
---
Before the Chamber's Board of Directors Meeting on April 23, Sister Cathleen Coughlin, Senior Advisor to the President, University of the Incarnate Word, shared the following blessing:
Let us remember God is nearby and not far away as we pray.....
May we who are merely inconvenienced remember those whose lives are at stake.
May we who have no risk factors remember those most vulnerable.
May we who have the luxury of working from home remember those who must choose between preserving their health or making their rent.
May we who have the flexibility to care for our children when their schools close remember those who have no options.
May we who have to cancel our trips remember those that have no safe place to go.
May we who are losing our margin money in the tumult of the economic market remember those who have no margin at all.
May we who settle in for a quarantine at home remember those who have no home. As fear grips our city, state, country and the world, let us choose love.
May we never again take for granted a handshake with a stranger, full shelves at the stores, dedicated essential personnel.
When this ends may we become more like the people we wanted to be - better for each other because of the worst!
Amen
---
United Way Thank-A-Thon
---
#ThankSanAntonio Share your appreciation for our community! There are many across our community who are working tirelessly on the front line serving and supporting our community during this challenging time. Take a moment to send a quick note of thanks, a video or photo and we will send it along to brighten someone's day. Send a Thank You card or video today! Share a special message for someone who is providing support and care during this challenging time. United Way will then provide the Thank You message to local hospitals, first responders, school districts, grocery retailers, food service industry, childcare centers, researchers/scientists and small businesses. Visit www.unitedwaysatx.org/thanksanantonio/ Share on social media using the #ThankSanAntonio #GraciasSanAntonio #LiveUnitedSA
---
---
Mental Health
The Salvation Army has resources available for parents and children feeling anxiety
---
The Salvation Army has resources available for parents and children that are feeling the anxiety of the climate we are in such as Podcasts for both parents and children, coloring books from the CDC, and activity kits for the children to help them through this time. They have various resources on their website such as taking prayer requests. Visit http://www.salvationarmysanantonio.org/resources/
---
---
Transportation
Daisy Charters - Offering busses to transport cargo
---
Daisy Charters currently has 10 buses sitting at their barn waiting to help out any local business needing to move food or cargo. CONTACT: Kim Kurkendahl
kim@daisycharters.com | 210-225-8600
---
---
Hiring
CalTech Software Systems
---
For more information, contact: allen.rodarte@caltech.com (325) 947-5561
---
Customs and Border Protection (IT/Network Specialists) - Direct Hiring
---
Outside of USAJOBS.gov - Military Spouses, Transitioning Service-Members, Veterans, Veterans w/Disabilities, & Individuals with Disabilities Who: Department of Homeland Security, Customs and Border Protection, Office of Information Technology What: IT/Network Specialists (GS-11/12) When: 04/06/20 - 05/06/20 Where: Portal (ND) & San Francisco (CA) How: Send resume and supporting documentation (see below) tooitrecruitment@cbp.dhs.gov <caution-mailto:oitrecruitment@cbp.dhs.gov > </caution-mailto:oitrecruitment@cbp.dhs.gov > Who Can Apply: Military Spouses, Transitioning Service-Members, Veterans, Veterans with Disabilities, & Individuals with Disabilities Summary: We are excited to offer these opportunities to transitioning service-members within four months of separating from the military, military spouses https://www.usajobs.gov/Help/working-in-government/unique-hiring-paths/military-spouses/ Veterans with VRA, 30% or More Disabled, and Schedule A hiring preference https://www.fedshirevets.gov/job-seekers/special-hiring-authorities/#content Along with individuals with disabilities (veteran and non-veteran) using the Schedule A hiring authority, https://www.fedshirevets.gov/job-seekers/special-hiring-authorities/#content How to Apply: Since this is outside of the USAJOBS.gov process we are ONLY required and will ONLY contact those candidates that are being considered for selection. Please, review the attached position descriptions, determine your suitability for these positions, align your resumes to clearly demonstrate mastery of these qualifications, and submit your federal Resume and Non-Competitive Eligibility (NCE) documentation too: itrecruitment@cbp.dhs.gov, NLT May 6th, 2020.
---
Cyber Opportunties
---
Organizations who are hiring: USAA: usaajobs.com CACI: careers.caci.com Palo Alto College: Needs full-time computer programming faculty member. Contact Joseph Coppola at jcoppola2@alamo.edu . Edgewood ISD: Hiring four (4) computer technicians. ESC Region 20: Hiring someone to lead cyber and STEM initiatives. Alamo Colleges: Hiring Senior Advisor and an Admin position. Organizations seeking mentors and guest speakers from the tech/cyber/IT world: NEISD: Contact Ben Peterson at bpeter1@neisd.net . SAISD Cyber P-TECH: Contact Ashlyn Barrientes at APARRISH1@saisd.net . SAISD CTE: Contact Konise Millender at kmillender1@saisd.net . South San ISD: Contact Manuel Maldonado at maldonado@southsanisd.net . ESC Region 20: Contact Naomi Woods at Woods@esc20.net .
---
---
Virtual Learning
Youth Code Jam delivers virtual coding events for San Antonio Students
---
Youth Code Jam has set up a Virtual Learning Hub at youthcodejam.org/virtual-learning where we are working with parents, teachers and students to keep the learning going. We have available the following…all free of charge….
Coding tutorials with live Q&A with our team of computer programmers
Virtual Recess: quick activities away from the computer that engage young learners in computational thinking
Bilingual (English/Spanish) coding activity sheets
Virtual Code Jam for K-12 students
Youth Code Jam just opened registration for the world's first virtual code jam for all students, kindergarten through 12th grade…there's an entry point for everyone. It's a hackathon by any other name…but is designed in a safe environment for students while giving them resources to be makers, creators and coders, solving real world problems and competing for prizes. And of course, it's free. And we have some awesome awards, including Pi-Tops, X-Boxes and more.
Students can work individually or on school or family teams. To register and for more information, visit wecanjam.org.
---
---
Food Relief
Boys & Girls Club of San Antonio distributes emergency food to local families
---
The Boys & Girls Club of San Antonio is distributing emergency food to 600 local families every week, in partnership with the San Antonio Food Bank. Additionally, the club is providing weekly "Club on the Go" care packages, with household supplies, healthy snacks, DIY crafts, gift cards, and other family resources. For more information please contact Clara Guerrero at cguerrero@begreatsa.org or visit https://begreatsa.org/ways-to-help/
---
SA Food Bank - Farm Fresh Program
---
The San Antonio Food Bank Farm Fresh Program allows you to pick up of additional nutritious food from the food bank. You must register the form below to participate.
https://safoodbank.org/cvresponse/farmfreshsaturdays/
---
---
Retail
IHeartRadio – Local Shops still open for business #ShopSanAntonio
---
Use this helpful guide to find out what stores are still open in San Antonio. https://woai.iheart.com/content/2020-03-24-shopsanantonio/
---
---
Homeless Assistance
The City of San Antonio - Homeless Distribution Hubs
---
The City of San Antonio, Department of Human Services has coordinated Homeless Hubs throughout the community to serve the City's vulnerable homeless population during the COVID-19 health crisis. Each Hub will distribute a meal and hygiene items to individuals experiencing homelessness. Volunteers are essential to this operation. Please consider signing up to become a part of the response team. Every team member will be provided with gloves and masks. Social distancing, hand washing, and other health practices will be enforced. Sign up here: https://www.signupgenius.com/go/8050f4caca82ba3fa7-homeless
---
---
Community Grants
Union Pacific Foundation Community Grants Application Now Open
---
Please be advised that the Union Pacific Foundation Local Community Ties Giving Program application cycle is currently open. The UP Foundation's focus areas are public safety, workforce development, and community spaces. This year, we are allocating additional funds to any organizations seeking funding to address critical community needs associated with Covid-19. I am particularly looking to help organizations providing direct services such as food banks or pantries, homeless shelters, and health care charitable organizations such as blood centers.

Covid related applications will receive prioritized review. Selected organizations that submit a grant application prior to April 30 will receive notification by mid May with funding distributed later that month. Similarly, covid related applications submitted before May 31st will be reviewed and notifications sent in mid June to grant recipients, with funds disbursed shortly thereafter. Non Covid applications will follow the traditional timeline - i.e. notifications in September and funds disbursement in October or November. Grants vary from $2,500 to $25,000.

My territory includes San Antonio, Austin, Smithville, El Paso, Midland-Odessa, Del Rio, Eagle Pass, Laredo, the Rio Grande Valley, and Corpus Christi. Please do help me spread the word to eligible organizations in any of these areas. Additional information and the application can be found here: https://www.up.com/aboutup/community/foundation/local-grants/index.htm. If you have questions or want to discuss ideas, there will be a 30-minute meeting on Tuesday, April 28 at 10:15 a.m. I'll give a general overview of the program, and open it up for questions. The call in number is (402) 544-8901,1420358#.

Thank you.

Ivan Jaime
Union Pacific Railroad Co.
Sr. Director - Public Affairs



---
FedEx is giving $1 million to small businesses
---
Small businesses strengthen communities and make them more vibrant; you create jobs, as well as unique products, services and spaces. And many small businesses are hurting right now. We know you're putting your all into not just surviving but becoming more creative and resilient than ever. We want to honor that spirit and show some love to small businesses to help you ride out this storm. That's why we've committed $1 million to provide grants for small businesses in the U.S. Whether you're making the move to selling and shipping online or you're ramping up your safety and cleanliness measures to keep customers and employees safe, we want to help keep your business moving forward. In these trying times, your communities are depending on you. Each grant recipient will receive $5,000, plus a $500 credit from FedEx Office that can be used for printing banners, posters, floor graphics, custom branded boxes, and more. See Terms and Conditions for full details.*
For more information, click here.
---
---
Member Resources
Greene and Associates Inc. - Free professional support resources
---
Greene and Associates Inc. is providing free profressional support resources, including financial and mental health plans, as part of Career Partners International. Visit cpiworld.com/immediate-individual-help for more information.
---
Rise Civic Consulting - BexarAid COVID-19 Volunteer Corps Platform
---
Rise Civic Consulting has activated the BexarAid COVID-19 Volunteer Corps Platform to help Bexar County Residents during this troubling time. Donate, volunteer, request supplies, and find local restaurants to support here! www.bexaraid.com
---
SWRI - Support Site
---
Southwest Research Institute has compiled resources and information for you to use and refer to during the Coronavirus outbreak. https://www.swri.org/swri-covid-19-response-resources
---
Army Corps of Engineers - Guide to doing business with the USACE
---
Interested in knowing how to do business with the Army Corps of Engineers as a civilian contractor? The Office of the General Counsel approved distributing these details to community members who may want to help with the Army and its response to COVID-19 (or any United States Army Corps of Engineers missions). Please consult this attachment for doing business with the USACE during COVID-19. https://www.sachamber.org/usace-contracting-customer-guide-flyer-032220/
---
Bexar County Medical Society (BCMS) COVID-19 Resources page
---
The Bexar County Medical Society (BCMS) has a very robust COVID-19 Resources page. It is intended to be a one-stop resource with links to COVID-19 Case Tracking Dashboards, Testing Information and Resources, Health Organizations including SA Metro Health, Texas Department of State Health Services, CDC, Texas Medical Association, World Health Organization, etc. and much more. http://bcms.org/cvmel.php
---
---
Technology
AT&T - Two months of free service
---
AT&T is extending the ACCESS from AT&T offer of two (2) months free service to new customers who order ACCESS by May 23. Thereafter, the cost is $5/month or $10/month (depending on speed) plus taxes and fees. AT&T is also temporarily expanding eligibility. ACCESS from AT&T provides wireline Home Internet (speeds up to 10 Mbps) to eligible income households who participate in the Supplemental Nutrition Assistance Program (SNAP). There is no annual commitment, no deposit, and no installation or equipment fees. Eligibility is temporarily expanded to include households participating in the National School Lunch Program, Head Start, and households with an income of 135% of less than the federal poverty guidelines. AT&T is also temporarily waiving all home internet data overage fees.
---
StandardUser Cyber Security - 50% discount for members of the Chamber
---
The company is offering a 50% discount for members of the chamber on penetration tests and other cybersecurity services. Members will be able to secure this discount through July 30th.
---
---
Entertainment
Free Essential Employee Day - Urban Air Adventure Park
---
Urban Air Adventure Park is welcoming essential workers and their families to play for free at their 618 NW Loop 410 location on Friday, June 19. To receive tickets, visit UrbanairParks.com.
---
---
Reopening Guidance
www.safewellnow.com
---
Compiling most national, statewide and local mandates, regulations and suggestions, this website contains simplified reopening guidance in the form of easy steps and checklists for small businesses and organizations to use to open and train their team members. This website contains information from the time leading up to opening to cleaning checklists; from printable signage to training manuals per industry. It also guides people to buy the supplies and disinfection services they may need. Visit www.safewellnow.com to start your business's reopening.
---
---
Safety materials
SmithPrint - Customized masks and hand sanitizer containers
---
SmithPrint is offering custom orders for masks and sanitizer holders. Email michelle@smithprint.net to get started.
---
---